What is Included in the WPA Instructor
Certification Class?
First, we hope you will experience learning in a fun and dynamic atmosphere as we discuss, learn and develop, strong instructors.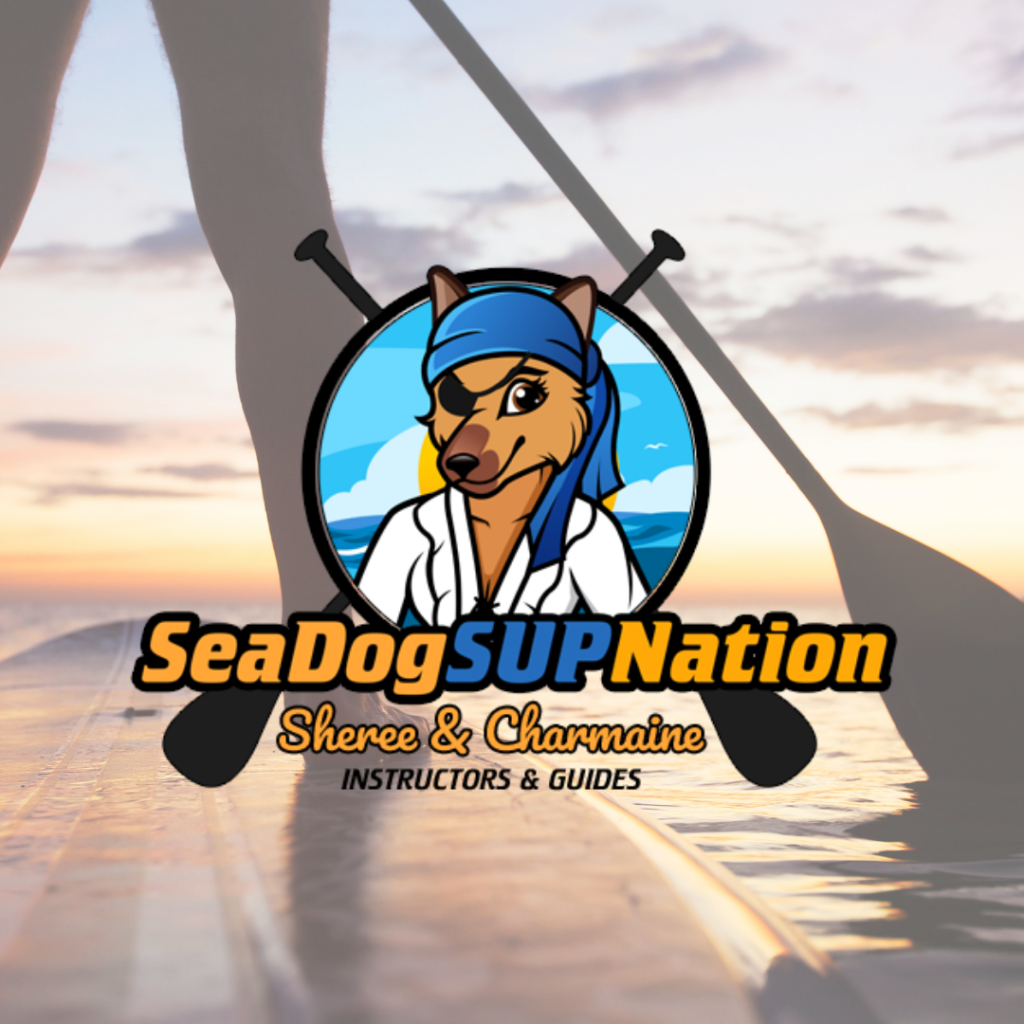 WPA Instructor Class & Training Pricing
1 to 1 1/2 Day Class Semi-Private for 2 to 8 People $295 per person.
1 to 1-1/2 Day Private Class $395 one person
2 to 3 Day Class for 2 to 8 People $495 per person
3 Day Private Training Sessions – $695 one person

Paddle Board Certification Class Topics:
Board/equipment considerations
SUP etiquette
Safety planning
Injury prevention
Water dynamics
Boating laws
Water safety information
Proper Gear/Clothing


Strokes


Stances


Maneuvers


Rescue techniques
Five steps in leading an introductory class
Paddle Board Instructor Class Schedule
The entire class can be done in person or we also offer a Zoom portion to review the WPA Class Work Book and the Sea Dog Sup Nation supplemental documents and information. We coordinate how this works based on the specific group of attendees and their respective schedules. We have included a general outline of our 1 to 3 day class schedules. Each schedule is planned based on availability, flight schedule and paddle boarding ability and teaching experience of the attendee.
Book Work Portion of Class:
All participants review WPA workbook ahead of class at home.
Take the WPA Instructor Level I Test at home; marking answer with a pencil dot so it can be erased later and correct answer circled.
WPA Instructor Level II Test is online only however Level II Class includes on water time and review of test for best passing grade.
Sea Dog SUP Nation Supplemental Class Docs provided for review and additional resources
Review of Exams can be done in person or by zoom with Instructor.
Zoom or Book Work Portion of Class:
1 1/2 Hour to Hour Review of the WPA Instructor Test
1 Hour Review and Discussion of Sea Dog SUP Nation Supplemental Class Docs
On Water Portion of Class:
One Day Class: 5 hours on the Water Instruction (book work completed in advance or same day 2 hours before water session). Example of Schedule: 10am meet up for test review and Q&A. 12pm meet at water location for on water session until 5:00PM or 5:30PM varies by class size and experience of participants

2 to 3 Day Class:

Day One: Review of WPA Work Book and Test 2- 3 Hours
Happy Hour and Dinner Social Evening with SUP Topics too or hit the town**
Depending on arrival times may include a paddle boarding tour around our location by water!

Day Two: Morning on the Water training
Break for Lunch
Afternoon Rescue Training Followed by Fun Paddle

Day Three:
On Water and Off Water Training Based on Needs of Student
Tag Along On a Tour if Available

Day Four: On Water and Off Water Training Based on Needs of Student

**Meals and Drinks are A La Carte and not included in class fee